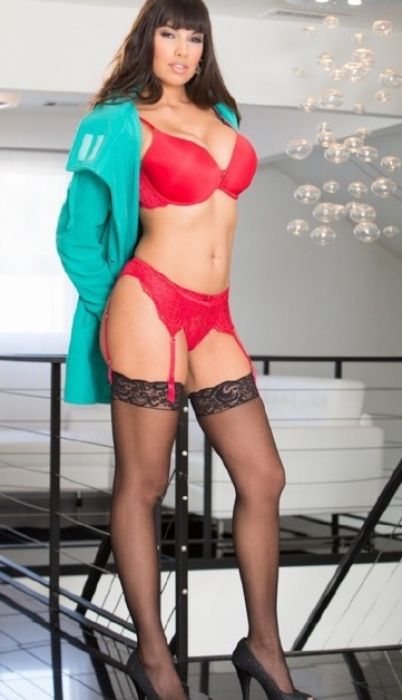 Adult star Mercedes Carrera has teamed up with industry leading webcamming site, NookieChat, to bring you a very special Veterans Day show!
"I'm so excited to be presenting a VERY special show for veterans for my first appearance on NookieChat!" Mercedes continues, "It's very fun to have a new platform to cam on and meaningful to be able to share it in honor of a group that I deeply care about."

NookieChat's state of the art webcamming delivery software coupled with Mercedes commitment to make her fans happy, will make this an event to remember.
Gregg Dodson, co-owner of NookieChat, said 'We are excited to have Mercedes on board for this special show. It's great to see performers give back in a way that so many fans can appreciate all around the world."
Mercedes will be LIVE on Wednesday night, Nov. 11th, at 8pm EST/5pm PST, exclusively on NookieChat.
To keep up on the latest with Mercedes please follow her on Twitter
For up to the minute webcamming schedules, follow the NookieChat Twitter.
Both Mercedes and NookieChat are represented exclusively by Porn Star Ink for public relations. To find out more about Porn Star Ink, visit pornstarink.com or follow us on Twitter, @PornStarInk. For interview requests or media inquiries, contact pornstarink@gmail.com.

About Mercedes Carrera:
A card-carrying member of the Illuminaughty, Mercedes joins the adult industry with a background in mainstream modeling and acting as well as education and work experience in engineering. She was scouted to one of the most prestigious fashion modeling agencies, earned her SAG/AFTRA membership as a teenager, and worked consistently for large commercial print magazines, catalogs and commercials. After returning to university and majoring in manufacturing engineering with an emphasis on systems quality assurance, she worked in aerospace systems specializing in thermal testing for space-based optics. She also worked as a telecommunications engineer and trainer, and in mainstream technical photography and film production.
Mercedes still is actively involved in technology in her spare time, and enjoys video games, chess and playing the piano, in addition to being an all-around irritant to anti-sex radicals. Mercedes is also an active philanthropist, and founder of The Porn Charity, which started the first porn funded scholarship fund for STEM students. She also donates her time and money to various causes on an ongoing basis.
About Nookie Chat:
Nookie Chat was created to specifically address current issues in adult web cam streaming delivery. In the past, most adult web cam providers use Flash based platforms that are expensive, code-heavy, and rarely work on mobile devices.
Today's customers demand better adult webcamming performance, a rich user experience, and mobile compatibility across all devices.
Nookie Chat DELIVERS!