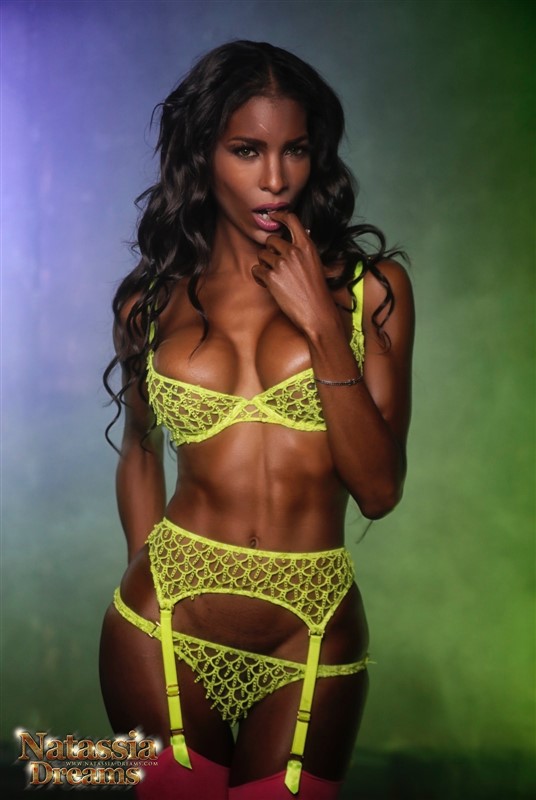 Las Vegas (February 16,2016) – Never one to stay inside the box, Skyn Talent is excited to announce they have signed their first TS performer, Natassia Dreams!
While most agencies stick with the boy/girl only formula, Skyn has decided to add Transsexual performers to its ever growing roster.
"There are a lot of great TS performers out there, and for the most part they have to self book, which opens the performer up to companies that might not be looking out for their best interest," explains owner, Isis Love.  "Natassia is a great performer and a welcome addition to the Skyn family." Isis gushes
When asked about signing with Skyn, Natassia said "Its about time that someone has a voice for us as TS performers! As a veteran performer, I feel like it's the right time to start a trend!" She continued with,  "Agency Representation is something that myself and other TS performers talk about all the time and we are happy that someone is taking a chance on us" .
Producers wishing to book Natassia can do so here.
Skyn Talent is actively recruiting new talent! Talent looking for new and fresh representation can visit the Skyn website or email Skyn at info@SkynTalentcom. For up to the minute news and signings, follow Skyn on Twitter. (https://twitter.com/SkynTalentXXX)
About Skyn
Skyn Talent Agency is the brand of discovery. With so many brilliant and stunning models working toward the opportunity of being known on a world wide status. Skyn Talent aims to be the catalyst to not just being seen, but actually being recognized. Our focus is to exhibit the best work from our adult talent creating work and opportunities for these hard working performers.
Skyn Talents' primary objective, at it's core, is to simply showcase great work. Great work may come from a first time model you've never heard of or may even be your favorite award winning performer. Skyn Talent will be bold, push boundaries, and challenge what's true about the Adult modeling industry today and what it can potentially grow to become tomorrow.
Team Work is at the forefront if what we promote with our adult talent. Without teamwork and solid communication and customer service that can't be matched You are all Skyn Talent. We are just here to facilitate your efforts and distribute that to the world.
Please direct all media inquires to Matt at pornstarink@gmail.com.