Mercedes Carrera To Attend Wondercon
(LOS ANGELES – April 3, 2015) – Adult film star and media darling Mercedes Carrera has announced she will be attending Wondercon Anaheim on Friday and Sunday.
A fan of comic books, sci-fi / fantasy and gaming, Mercedes looks forward to meeting fellow fans and enthusiasts. Wondercon Anaheim will be held at the Anaheim Convention Center, 800 W. Katella Ave., Anaheim, CA 92802 click for map, from April 3 – 5. Information can be found on the convention's official website.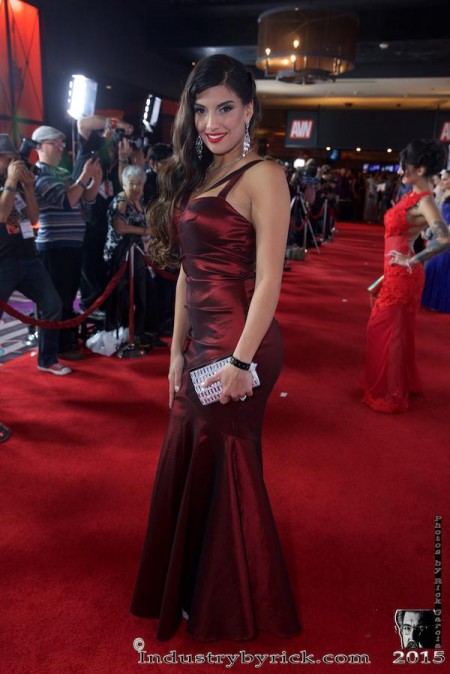 Mercedes had a great time as a guest on James Bartholet's Inside The Industry radio show last week. The outspoken star discussed a broad range of topics and revealed that her favorite video game is Tetris. An archive of Mercedes' appearance can be found here and is also available via iTunes.
This week saw the release of Couples Seeking Teens 17 (Mile High Media), in which Mercedes got it on with Keisha Grey and Manuel Ferrara.
Mercedes said, "I had a great time working with Keisha and Manuel. Keisha is such a hot and sexy starlet and it's easy to see why she's so popular! Manuel is of course a tenured performer and brings so much to each of his scenes. It was truly a pleasure to work with them both, and of course, Bobby Manila of Mile High is such an excellent director. I know the scene is superb. Can't wait to get my copy!"
Also out this week is The Family Dynamic (Digital Sin). Mercedes is among the stars featured in this more than six hour collection of the best stepmother and stepsister fantasy sex Digital Sin has to offer.
About Mercedes Carrera: A card-carrying member of the Illuminaughty, Mercedes joins the adult industry with a background in mainstream modeling and acting as well as education and work experience in engineering. She was scouted to one of the most prestigious fashion modeling agencies at the age of 13, earned her SAG/AFTRA membership as a teenager, and worked consistently for large commercial print magazines, catalogs and commercials.  After returning to university and majoring in manufacturing engineering with an emphasis on systems quality assurance, she worked in aerospace systems specializing in thermal testing for space based optics. She also worked as a telecommunications engineer and trainer, and in mainstream technical photography and film production. She's excited to join the adult industry and brings 17 years of performance talents to pornography. She still is actively involved in technology in her spare time, and enjoys video games, chess and playing the piano, in addition to being an all-around irritant to anti-sex radicals. Mercedes is also an active philanthropist and donates her time and money to various causes on an ongoing basis.
Follow Mercedes on Twitter, @TheMercedesXXX and 'like' her page on Facebook.
Mercedes' fans can talk to and text the tall goddess through DreamLover or buy her a present from her Amazon Wish List.
Mercedes is available for bookings through ATMLA.
Mercedes Carrera is represented exclusively by Porn Star Ink for public relations. To find out more about Porn Star Ink, visit the website at www.pornstarink.com or follow us on Twitter, @PornStarInk. To inquire about representation, or for media inquiries, contact matthew@pornstarink.com.