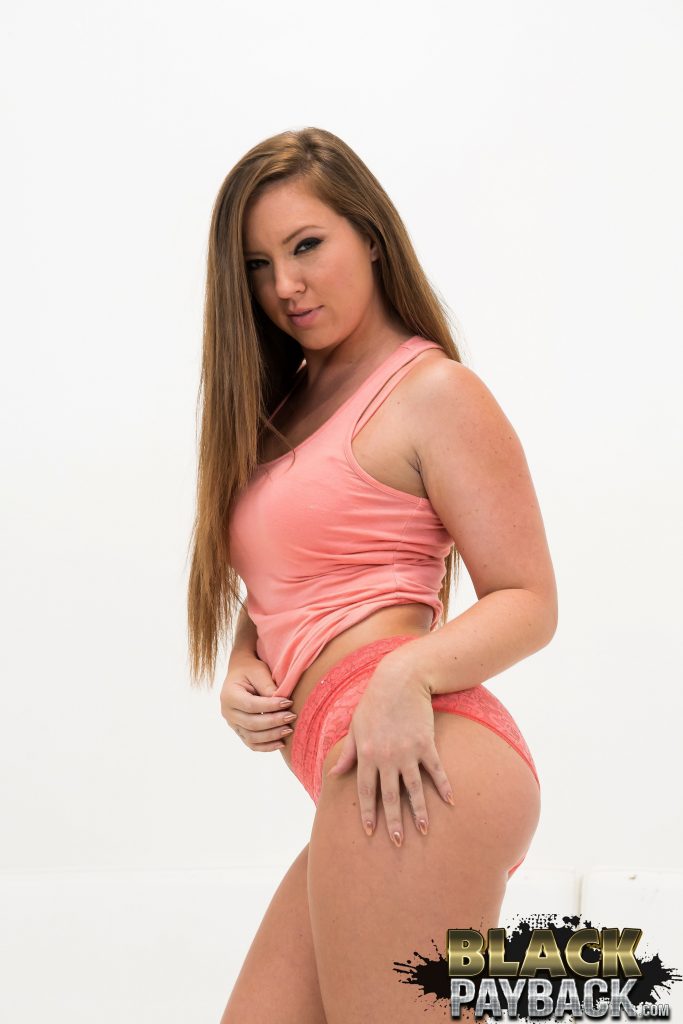 Cyber Space- Prince Yahshua hates playing by the rules, whether it be driving down the 101, or on some lame ass porn set with a scene partner who has 250 different rules about how she can be fucked. When Blackpayback.com came calling, Prince couldn't resist the chance to get back at some of these uptight white chicks who think they're down with the black man because they watched Boys in The Hood…one time…5 years ago.
Who knew such a chunky bitch with no tits or neck could turn into the best whore of all for some black cock! "I'm such a dirty fucking slut" she squeals like a piglet, as the cracker was taken by rolling orgasms during a thorough ass ramming. Fat pinky assumed that having 'black friends' means she can't be a racist like her daddy. However, the righteous endeavor to correct her was fruitful, a wonderful transformation occurs. The dirty girl from within emerges, and you can see the pleasure deep behind her snake eyes as she crawls to lick her new masters boots. After being taken by the pussy and anus, she exclaims her newfound distaste for 'white boys' and preference for a man with more melanin in his skin.
Check out the NSFW trailer here.
If watching Maddy O'Reilly getting gutted by Prince wasn't enough for you, try Violet Monroe getting the most painful DP of her life.
Black Jesus smiles upon us today, we finally have our reparations not in the form of forty acres and a mule, but in the form of some hairy white pussy. Two brothas pass this pale white girl hooker back and forth. Her physique does not compare to that of a black queen, and she is diligently reminded of this. Whitey prays to the almighty Black Jesus asking for forgiveness regarding her ancestors, and in praise of the all powerful black man. She is rewarded with one big black dick in her ass and another in the pussy, until the ginger slut is shaking and begging for more.
Violet's NSFW trailer can be seen here.
For the latest news from Black Payback follow them on Twitter.
Click here for BlackPayBack sign up deals.