Rising star Daisy Ducati issued a challenge on last week's Inside The Industry radio show: Any fan who demonstrates his or her devotion to the exotic starlet by getting Daisy's custom pentagram logo tattooed on their body will receive a personally autographed photo. Ducati's provocative logo reads, fittingly, "Daisy Ducati Owns My Soul".
Tuesday
morning WoodRocket.com in conjunction with
io9.com
released the first image
from Lee Roy Meyers' new movie Gnardians of the Galaxy, in which Ducati plays Gamwhora.
Daisy will be shooting custom videos Friday, March 27th with promising newcomer Dylan Phoenix. Daisy will be available in Los Angeles shooting at the end of the month, and still has a hole that needs to be filled on March 29th. She will also be heading to Florida at the end of April as is looking for a few more shoots to book. Please email her at Booking@daisyducati.com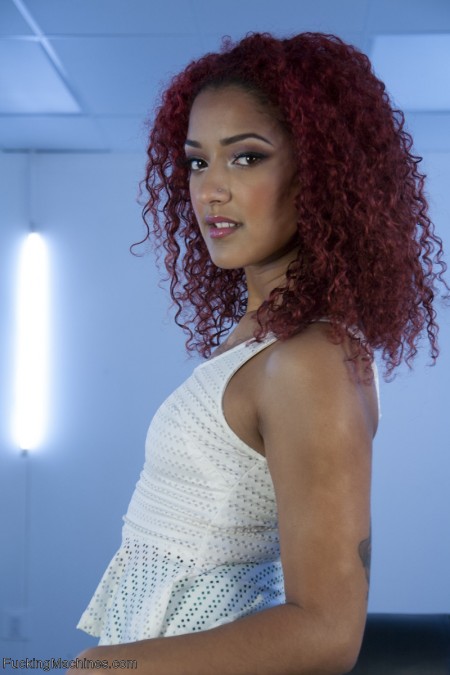 Next week Daisy returns to store shelves alongside Ash Hollywood in
Fetish Fanatic 16
(Evil Angel), directed by Aiden Riley. This movie features Daisy and Ash getting down and dirty using magic wands, glass toys, and their tongues.
The Victoria Theatre will be holding a screening of Marriage 2.0 on May 2nd, Daisy will be in attendance.
Fetish fans, Daisy has added a number of new clips on her website, WhatIFuckingWant.com and encourages everyone to check them out.
Follow Daisy on Twitter, @DaisyDucati and check out her her official blog.
Buy her movies via Gamelink or check out her Clips4Sale store for all your fetish needs. Daisy adores when he fans buy her a gift off of her wishlist.
Due to popular demand, fans can now call and text Daisy through Sext Panther. Fans can call Daisy or order a custom video.
Daisy Ducati is represented exclusively by Porn Star Ink for public relations. To find out more about Porn Star Ink, visit the company website at 
www.pornstarink.com
or follow us on Twitter,
@PornStarInk
. To inquire about representation or for media inquiries, contact 
matthew@pornstarink.com
.