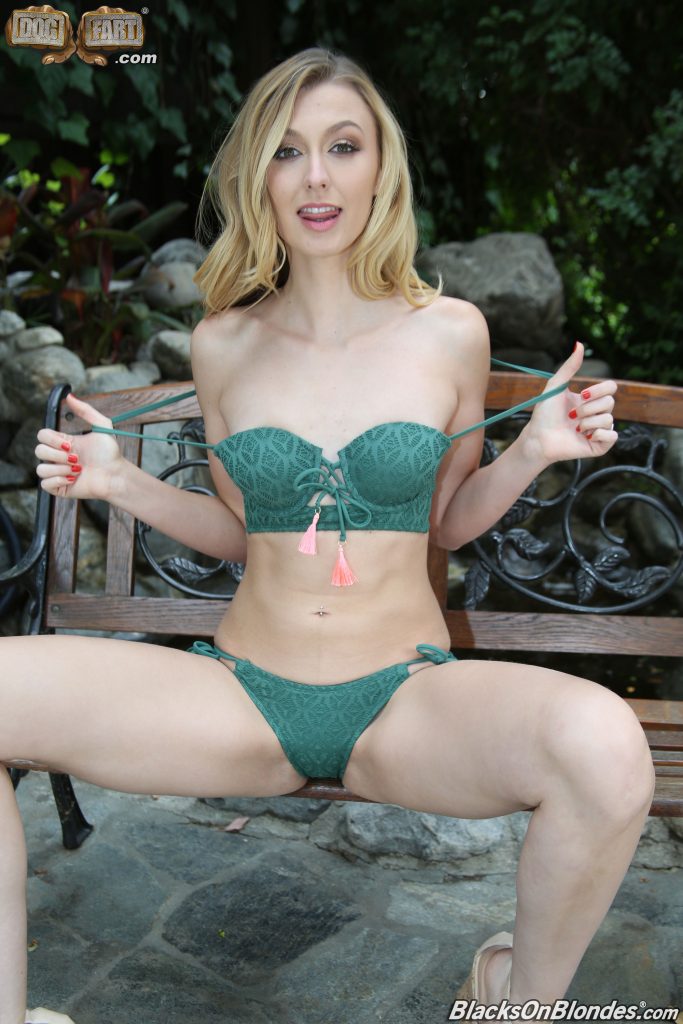 Porn Valley – The Queen of Cum, Alexa Grace, is featured in a new spunk filled scene for  Dogfart Network's BlacksonBlondes.com! Alexa, wastes little time showing fans why shes Spank Banks 'Facial Cum Target of the Year'
Let's face it, we all have taboo fantasies, and the beautiful blonde, Alexa Grace, is no different. She's been masturbating to the same scenario, over and over: she's by the pool, sunning herself. She's in a bikini, and with her eyes closed, she suddenly hears a group of men close by, laughing and talking about using Alexa as a "fuck toy" and calling her names like "slut" and "whore". She opens her eyes, and there they are, standing over her! These aren't ordinary dudes, either. Alexa opens her eyes to find herself surrounded by five huge black men. They're tall and muscular with giant cocks.
"Just 'WOW'," exclaims a Dogfart Rep. "Alexa pulled out all the stops on this one! She is truly the definition of black cock slut!
Check out the NSFW trailer.
To join all 22 Dogfart Network sites for one low price click here
For the latest updates and membership deals, follow Dogfart on Twitter.
The public can get a sneak peek behind the scenes on all Dogfart productions by visiting DogfartBehindTheScenes.com.
All media requests for Dogfart Network should be directed to Matt at pornstarink@gmail.com