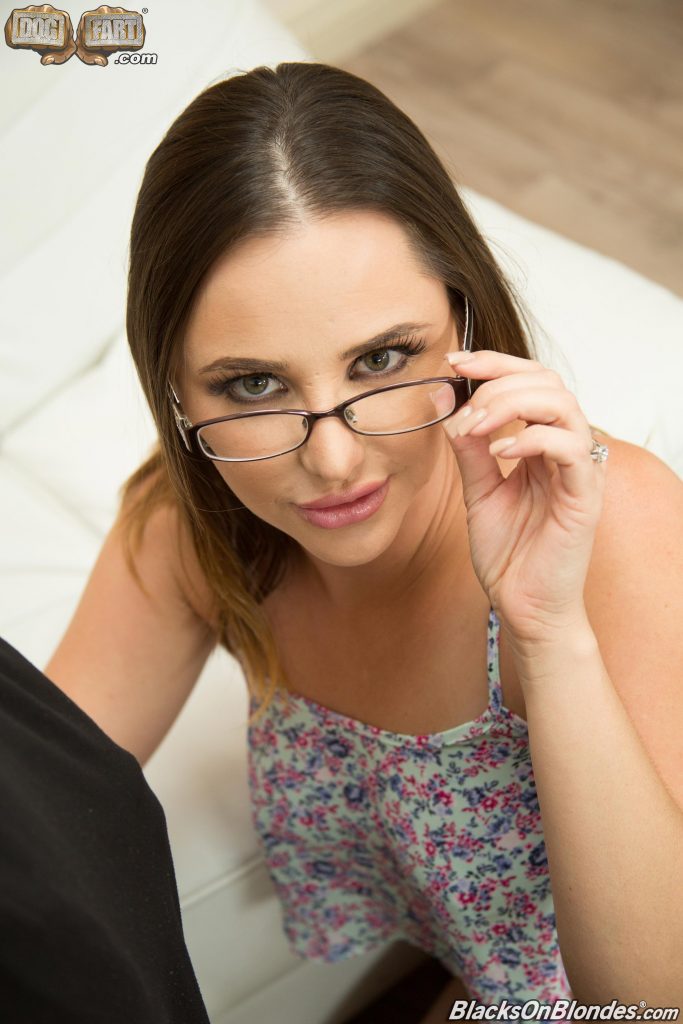 Porn Valley –  Dogfart does it again! The reigning Kings of Interracial Porn are featuring heavenly harlot, Hope Howell! Hope puts her 'Cock Slayer' title to the test in the latest  installment on the very popular BlacksOnBlondes.com. Hope is no stranger to Dogfart fans and the sexy Ms. Howell will have them begging for more!
Hope's come from out of town for her bachelorette party. It's her last weekend as a "free woman", and some of her college girlfriends are taking her out for a night on the town. But before all the fun begins, she's got to meet the guy she's renting her room from. And she's excited! Before she booked it, she looked at all the renter profiles, and she chose this place because the owner's a black man. She's gonna go out with a "bang" before she ties the knot, and it's gonna be a big bang.
"It's simple…Hope is hot! Her performances [with Dogfart] and professionalism are what makes her a great choice to work with us again," says a Dogfart rep.
View the NSFW trailer here.
Dogfart Network would like to remind all of its California members to Vote No on Prop60.
Want a FREE membership to all 22 sites on the Dogfart network? Then make sure to follow Dogfart on Twitter for free access logins and great membership deals.
All media requests for Dogfart Network should be directed to Matt at pornstarink@gmail.com.