Los Angeles – Superstar Mercedes Carrera is featured in a new Men's Health article. Written by sociologist and porn industry expert Dr. Chauntelle Tibbals, with the focus being what can go wrong on porn sets.
Carrera said, "I am so excited that Dr. Chauntelle included me in this piece. It was a great opportunity to tell a funny story, and give my fans insight into the real and messy life of a porn actress on set. I also loved reading all of the other stories by the other performers."
Coming up can catch Mercedes in Teach Me 4 (Elegant Angel), Mommy's Back 2 (Evil Angel), Ass Cheeks (Skow For Girlfriends Films), Busty Pin Ups (Elegant Angel), Cheating Housewives (Zero Tolerance) Cute And Curvy 2 (Dreamzone),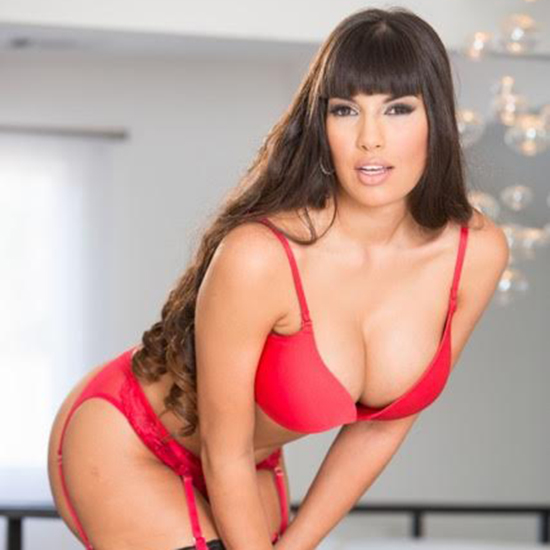 About Mercedes Carrera: A card-carrying member of the Illuminaughty, Mercedes joins the adult industry with a background in mainstream modeling and acting as well as education and work experience in engineering. She was scouted to one of the most prestigious fashion modeling agencies at the age of 13, earned her SAG/AFTRA membership as a teenager, and worked consistently for large commercial print magazines, catalogs and commercials. After returning to university and majoring in manufacturing engineering with an emphasis on systems quality assurance, she worked in aerospace systems specializing in thermal testing for space based optics. She also worked as a telecommunications engineer and trainer, and in mainstream technical photography and film production.
She's excited to join the adult industry and brings 17 years of performance talents to pornography. She still is actively involved in technology in her spare time, and enjoys video games, chess and playing the piano, in addition to being an all-around irritant to anti-sex radicals. Mercedes is also an active philanthropist and donates her time and money to various causes on an ongoing basis.
Follow Mercedes on Twitter, @TheMercedesXXX and 'like' Mercedes' Facebook page.
Mercedes' fans can talk to and text the statuesque goddess through DreamLover or buy her a present from her Amazon Wish List.
Mercedes is available for bookings through ATMLA.
Mercedes Carrera is represented exclusively by Porn Star Ink for public relations. To find out more about Porn Star Ink, visit the website at www.pornstarink.com or follow us on Twitter, @PornStarInk. For interview requests or media inquiries, contact pornstarink@gmail.com.