Los Angeles – Puerto Rican superstar Mercedes Carrera is featured in two hot new releases from girl-on-girl powerhouse, Girlfriend Films.
Out today is Mother-Daughter Exchange Club 39.  Proving that mom always knows best, this film showcases the mother-daughter bond in an very exceptionally naughty way.
"So happy the Mother-Daughter Exchange Club is coming out today! Not only is it for one of my favorite companies, Girlfriends Films, but I got to work with the lovely and sexy Tara Morgan!" Mercedes continued "Tara is so hot and it was a great pleasure to play with her and her pretty pussy. I know the fans will enjoy watching the scene as much as I enjoyed making it."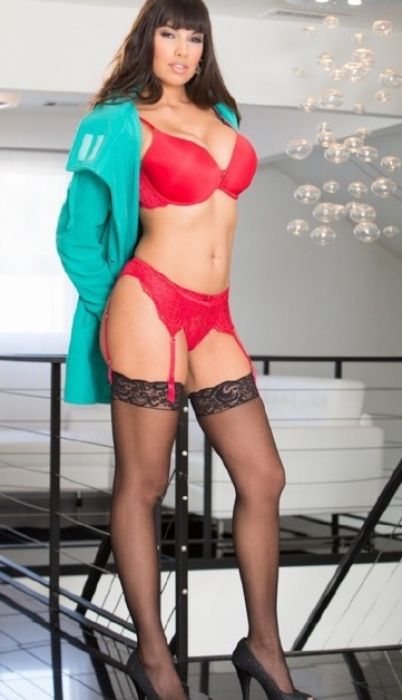 Another recent release from Girlfriends Films is Older / Younger: Unrefined 2. The compilation is 129 minutes of lesbian action that also features Jelena Jenson, Rayveness along with 16 other sex starved stars that will surely leave fans marking their calendars and anxiously awaiting for Volume 3.
Mercedes was recently featured in a mandatory condom use in porn article on the adult news site TRPWL, "The issue of mandatory condoms within the adult industry is not only currently a divisive one, but a very simple one to address.  Legally, mandating the use of condoms oversteps in several ways. Inherently and unequivocally this is a matter of free speech, as it subjects the creator of expression (in this case the performers and producers of pornography) to censorship by legislating the manner in which art is created." Obviously Miss Carrera isn't your average porn star and had plenty more to say.  The full article can be found here.
Mercedes has also been added as a regular on The Gavin McInnes Show. Fans can tune in to hear Mercedes Mondays and Thursdays at 9:30pm EST/7:30 PST.
Don't forget to cast your vote for Mercedes in the Best New Starlet category in 2015 NightMoves awards.
About Mercedes Carrera:
A card-carrying member of the Illuminaughty, Mercedes joins the adult industry with a background in mainstream modeling and acting as well as education and work experience in engineering. She was scouted to one of the most prestigious fashion modeling agencies at the age of 13, earned her SAG/AFTRA membership as a teenager, and worked consistently for large commercial print magazines, catalogs and commercials. After returning to university and majoring in manufacturing engineering with an emphasis on systems quality assurance, she worked in aerospace systems specializing in thermal testing for space based optics. She also worked as a telecommunications engineer and trainer, and in mainstream technical photography and film production.
She's excited to join the adult industry and brings 17 years of performance talents to pornography. She still is actively involved in technology in her spare time, and enjoys video games, chess and playing the piano, in addition to being an all-around irritant to anti-sex radicals. Mercedes is also an active philanthropist and donates her time and money to various causes on an ongoing basis.
Follow Mercedes on Twitter, @TheMercedesXXX and 'like' Mercedes' Facebook page.
Mercedes' fans can talk to and text the statuesque goddess through DreamLover or buy her a present from her Amazon Wish List.
Mercedes is available for bookings through ATMLA.
Mercedes Carrera is represented exclusively by Porn Star Ink for public relations. To find out more about Porn Star Ink, visit pornstarink.com or follow us on Twitter, @PornStarInk. For interview requests or media inquiries, contact pornstarink@gmail.com.