Tag Archives:
Deep Throat
South Central -Ever hear any stories of black dudes getting out of tickets? Statistically, whites have a 93% better chance of being let go by the police than a black. Amara is one of those privileged, white chicks who thinks her shit doesn't stink. She does what she wants, when she wants, and gets away with it simply because of the color of her skin. Rico ain't having that! When he's done with her, she'll be crip walking and screaming westsiiiiiiide! The almighty Urban
Read More +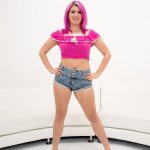 Compton – Layla Price spends a better part of her time on Twitter retweeting third party links about the social injustices of the world. And when she's not to busy shopping at Nordstrom's, she'll even hit up a march or two.  This SOMEHOW makes up for all the racial inequality in this world.  When a director reached out to her to say if she truly cared about the plight of the black woman she'd shoot a scene for BlackPayBack.com, Layla figured what better way to
Read More +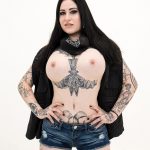 Los Angeles – Tattooed vixen, Ophelia Rain is the latest starlet featured on BlackPayBack.com.  The award-winning buxom beauty brings a whole new meaning to "being in the wrong place at the wrong time". Thanks to Rico Strong, Black PayBack members get to witness another privileged white chick getting some long overdue payback. Once Rico gets done with Ophelia, she'll be renting Spike Lee's 'Jungle Fever' and wearing big clocks around her neck. The privileged Ophelia, saunters onto set after getting lost at an ANTIFA rally.
Read More +